Painter
Lives and works in Toronto, Canada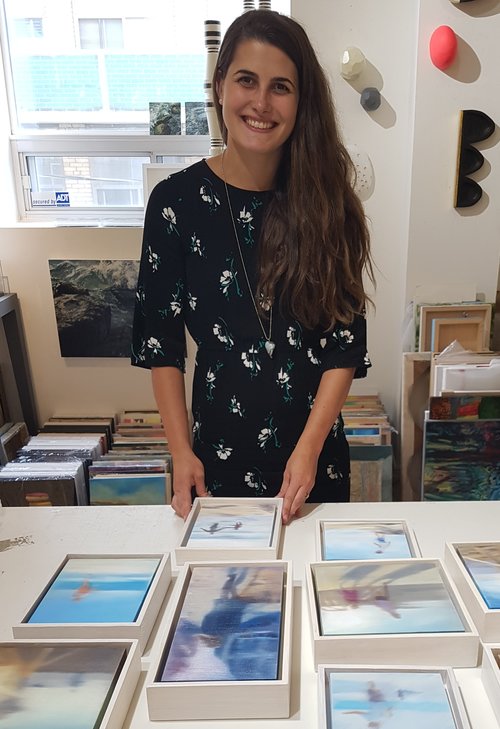 Shannon Dickie is a Toronto based-oil painter with a love of colour mixing. She received her Bachelor of Arts from the University of Guelph with a major in Studio Art and a minor in Art History. A member of Flick the Switch Art Studio, Shannon has an active studio practice as well as being an Art Teacher for a Downtown Toronto School. Showing with Art Interiors and Blue Crow Gallery, Shannon likes to share the experiences of memory and nostalgia with the viewers. Her soft blurred painting finish allows the viewer to interpret their own memories for the scene. Shannon continues to find new ways to depict her dreamy figurative landscapes.
"Shorelines are defined as "the line along which a large body of water meets the land." The paintings in this series capture the family memories that happen at this magical place on a shoreline. Beaches are an iconic part of childhood in the summer. They provide a location for swimming and sand exploration. Shannon is drawn to these moments to share the nostalgic feeling of a day at the beach."
Subscribe to Get First Look at New Artists, Launch