Painter
Lives and works in Toronto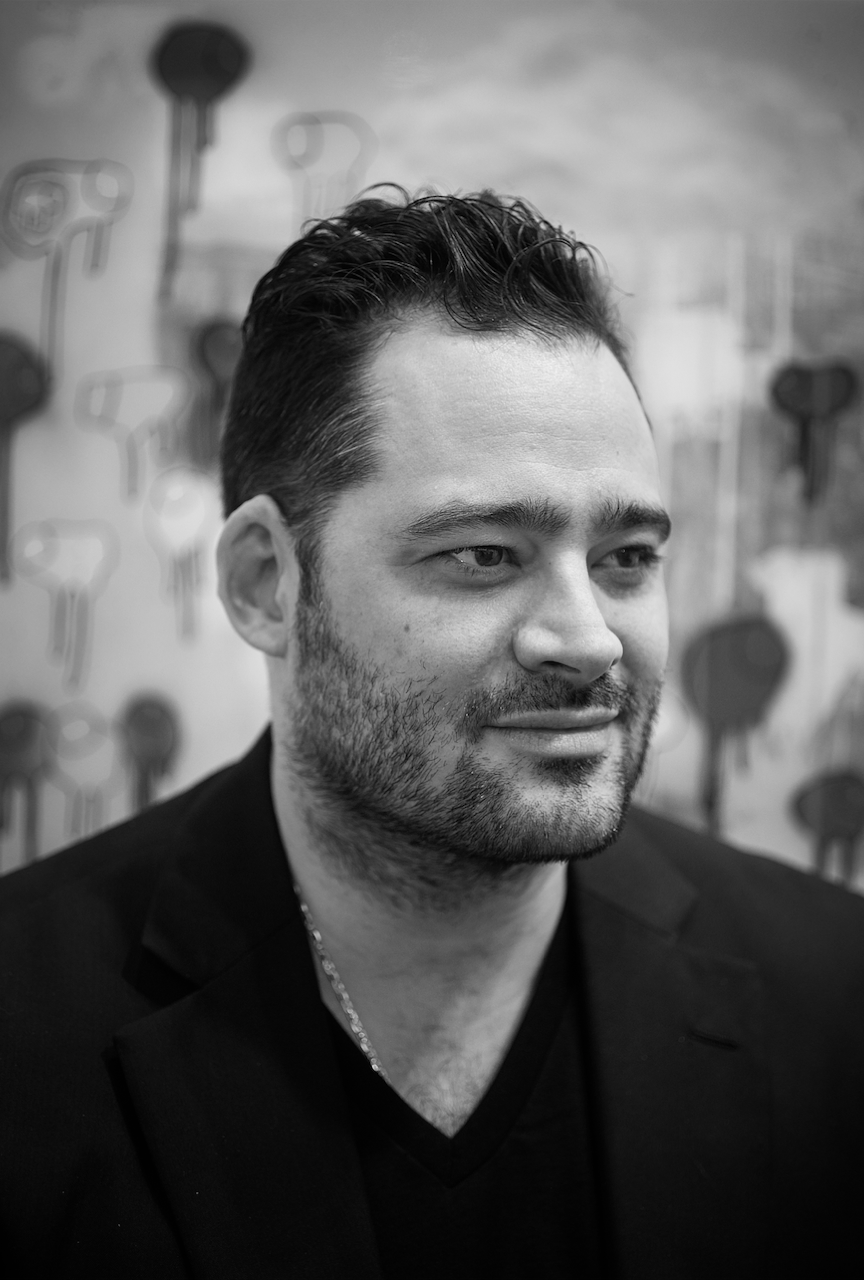 Morgan's body of work entitled "RAINING COWS" expresses the inspiration he gets from rain, colour and his love of cows, colours and shapes. The cows are graphic, however, one can actually see the layers and splashes of rain creating a 3D like floating effect. The colours, clouds, rain and the graphic application all come together to create calm and a feeling of happiness. In these stressful and turbulent times, Morgan wants "Raining Cows" to make people happy and to make them smile.
Morgan launched his Raining Cows "Walking Art" jacket collection on the runway of Fashion Art Toronto during Fashion week. It was where art, fabric and imagination come together. Morgan exhibited a solo show called, "The Land of Raining Cows", presented by Steam Whistle. Morgan and his brain sculpture "Blue Sun", participated in the Baycrest TELUS Health Brain Project which was exhibited around Toronto. Morgan was also a part of the official TIFF gallery during the Toronto Film Festival. Seven of Morgan's "Raining Cows" were featured on Samsung phone cases at the Artist's Spotlight in the new Samsung Experience Store, Eaton Centre. The world of art is changing, therefore Morgan has released a collection of Raining Cows NFT's on various market places.
"Morgan and his Raining Cows have been featured in The Toronto Star, The Toronto Sun, Global News, The National Post, The Globe and Mail, The Montreal Gazette, BlogTO and Narcity Canada. He has also partnered with Samsung, BlogTO, TELUS and Steam Whistle. Morgan's work can be found in collections across Canada and internationally."
Subscribe to Get First Look at New Artists, Launch