born. South Korea
Lives and works in Toronto, Canada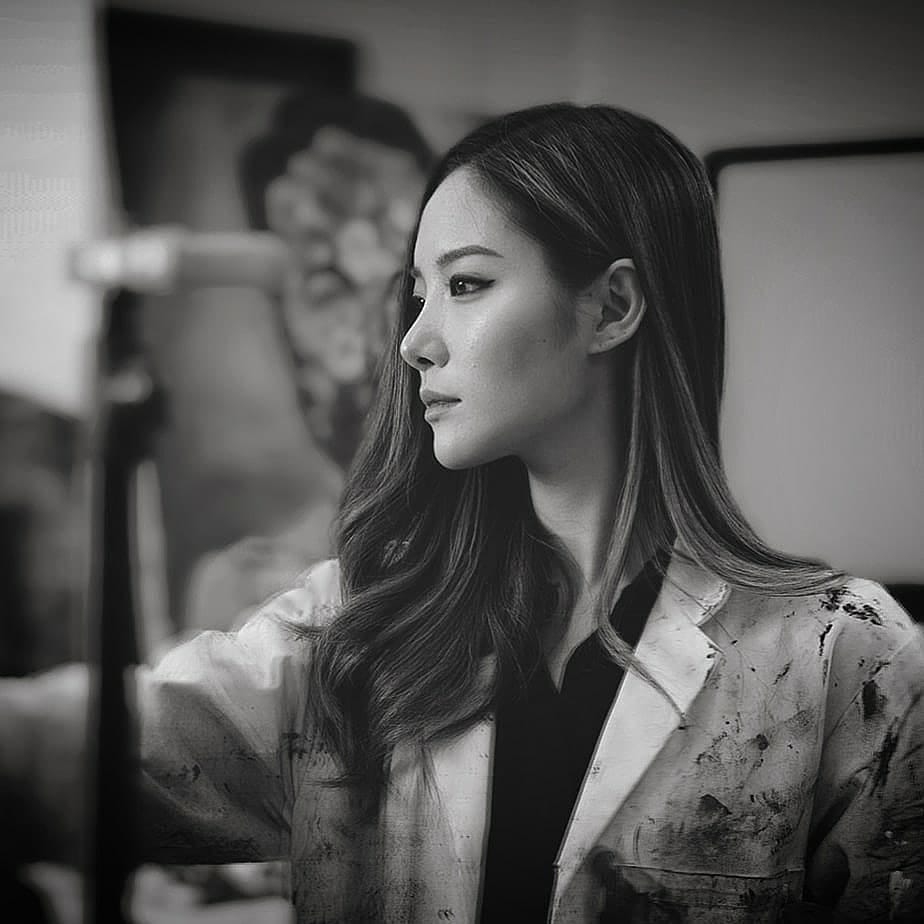 Angela H. Kim is a Toronto-based painter whose work is complex in a range of themes and materiality. Kim has been deeply invested in reassessing and complicating the relationship between nature and human propensity. Themes of existentialism, metamorphosis, state of living, and death take place in her art practice that result in the form of landscape, abstract, or something in between. Her most recent body of work employs the philosophical tradition of alchemy. She incorporates encaustic, natural pigments, oil paints, plaster, charcoal, wood, bronze, and sand in her paintings to create 3-dimensional works of art. Her techniques include, but are not limited to, etching, carving, layering, burning, and melting. While exploring new and traditional raw materials, Kim focuses on the spiritual connection that happens during labor-intensive, repetitive mark-making. Her works are a unique balance between representation and abstraction, which she calls "controlled chaos".
"Kim holds a BFA from OCAD University and her training includes Emily Carr University and apprenticeships with several established west-coast artists. Angela's works have been displayed in local galleries, featured in forums, articles, and magazines, and collected by individuals and corporations globally."
Subscribe to Get First Look at New Artists, Launch